And Also The Trees
And Also The Trees en 1983.
Photo : And Also The Trees.
Groupe new wave britannique (Inkberrow, Worcestershire) formé en 1979 par les frères Havas – Graham à la basse et Nick à la batterie – et Jones – Justin à la guitare et Simon Huw au chant. La basse est reprise par Steven Burrows en 1983, la batterie par Paul Hill en 1997. Arrivent ensuite Ian Jenkins (basse, contrebasse) en 2004, puis Emer Brizzolara (claviers) en 2007. Le nom du groupe provient d'un des tout premiers textes de Simon Huw Jones.
30 novembre 2012
Album chroniqué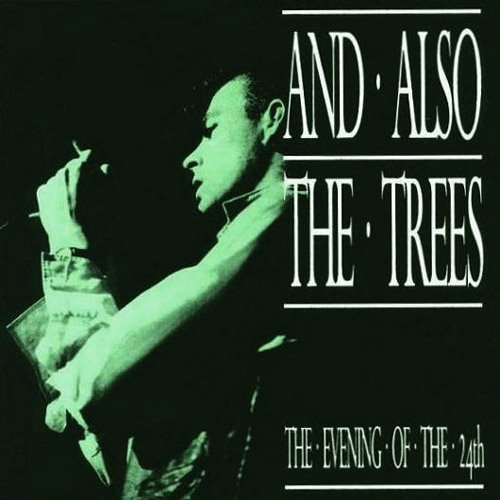 The Evening Of The 24th
(1991)