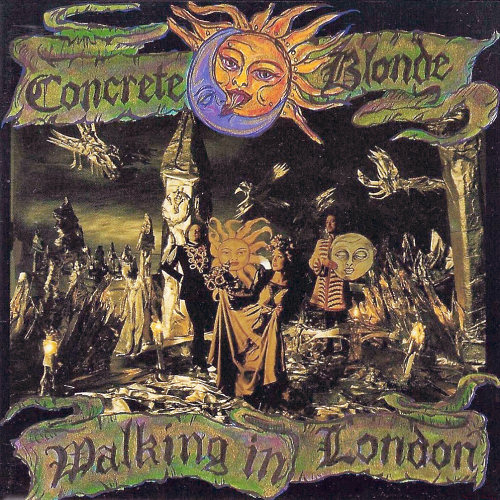 1992, IRS Records
Concrete Blonde fait un rock de bonne facture, la voix de sa bassiste et chanteuse, Johnette Napolitano, est puissante et les guitares sont toujours pertinentes, avec un petit son « western » ici et là. Il est dommage que ces talents soient gâchés par un certain manque d'originalité des compositions.
7 octobre 2006
En direct au David Letterman show, 1992.
Chansons de l'album
Ghost Of A Texas Ladies' Man
Walking In London
Les coeurs jumeaux
Woman To Woman
Why Don't You See Me
City Screaming
Someday?
I Wanna Be Your Friend Again
...Long Time Ago
It's A Man's World
Crédits
Musiciens
Concrete Blonde est James Mankey (guitare), Johnette Napolitano (basse, chant) et Harry Rushakoff (batterie, percussions).
Avec Bernardette Colomine (choeurs), Tom Petersson (basse) et Andry Prieboy (choeurs).
Auteurs
Écrit et composé par Johnette Napolinato, sauf 10 par James Brown.
Production
Produit par Concrete Blonde avec Chris Tsangarides.
Mixé par Earle Mankey II et Concrete Blonde.
Pochette
Annie Sperling et Johnette Napolitano.
Parution et label
1992, IRS Records.